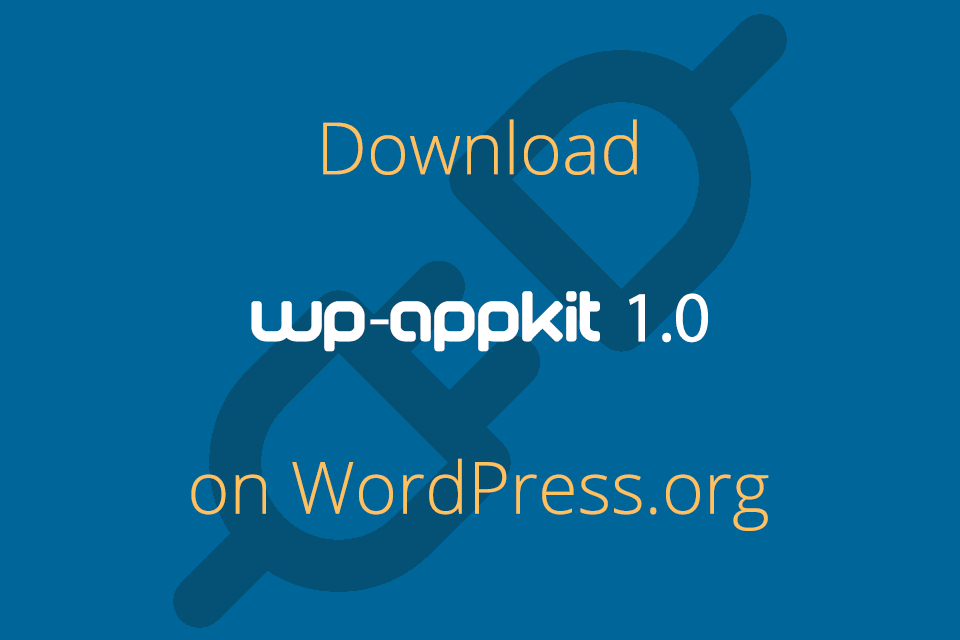 Today we are thrilled to announce that WP-AppKit is (drum roll) officially out of beta! Icing on the cake, you will also find WP-AppKit in the official WordPress plugin repository.
WP-AppKit is a plugin to build mobile apps using JavaScript, HTML and CSS while using WordPress as a backend. It is developed as an open source plugin by Uncategorized Creations, a team of three passionate WordPress addicts.
Building this plugin has been a great adventure. We have learned – and we still learn – a lot along the way about WordPress, community, support, open source, mobile apps and Cordova/PhoneGap.
We'd like to thank all our users for the support, the trust and countless feedbacks on WP-AppKit during the last 3 years. Building an open source plugin is definitely a strain but watching people playing with our little creation is great.
Being On The Repo
Being on "the repo" has always been part of our project. We think this is a natural place for WordPress open source plugins. We hope it will help to grow the community of our users. Note that WP-AppKit also remains available on GitHub (where you will find the latest status about the plugin's development).
Read This If You Have Already Installed WP-AppKit From GitHub
If you already use WP-AppKit on your site, it means that you have downloaded it from GitHub. If you want to (re)install WP-AppKit from WordPress.org:
Deactivate and uninstall WP-AppKit
Delete the /wp-content/plugins/wp-appkit folder
When done, you can click Add New in the Plugins menu
Search for WP-AppKit
Click Install Now
Don't worry, your current WP-AppKit apps and themes (in wp-content/themes-wp-appkit) won't be affected by this operation.
Why should I install the WordPress.org version? WordPress is fully integrated with the repository and ensures that you'll always get the latest plugin updates.
A Word About Support On The Repository
When doing support for an open source product, plugin authors have to deal with the time it requires and the way support requests are managed (particularly which tool is used).
Our team is contacted through many channels: email, contact form, Facebook, Twitter, GitHub, Stack Overflow… It's hard to keep up with these multiple feedback sources. So last year (2016), we decided to use HelpScout to handle support requests smoothly through emails. This is the only way we answer support requests now. Of course, we still browse from time to time other channels and eventually answer simple questions or ask users to send an email. Being on the repository adds a new channel. However we will continue to use HelpScout as our primary support tool: support [at] uncategorized-creations.com.
Another thing you have to keep in mind is that, support for WP-AppKit is done by volunteers on their freetime. Though we are committed to provide the best support we can (and we got a lot of good feedback over the last 3 years), you can't expect instant support. Open source means that you're not in a customer role, but in an active user role. If you need a more classic support, we also provide a paid professional support.
Do you like WP-AppKit? What about rating it on WordPress.org?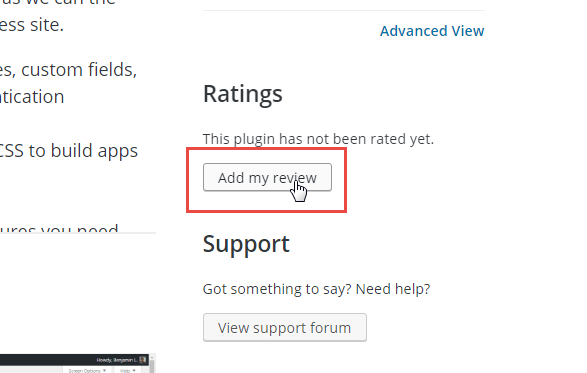 or GitHub?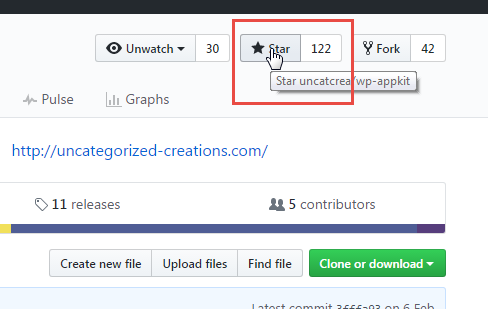 Any problem with WP-AppKit, you can always contact us for support at support [at] uncategorized-creations.com 🙂